Thanks from All travelers and guests wrote for me references in Couchsurfing or Facebook page
Gerry from Ireland
[May 2017]
Abbas is a very personable young man and good company. Highlight of my trip to Tehran was a short hike he brought me on in Darband with lunch afterwards at the food court on Tabiat Bridge. Best way to see the real Tehran! Highly recommended.
Marita from Switzerland
[Dec 2016]
Abbas took us to a exhibition in the Iranian artist forum and to so many other places we would have been missing or not understand without him. He explained us a lot of interesting things in Tehran and about Iran. We went to a cafe is spent a very nice time together. If you have the chance, meet him!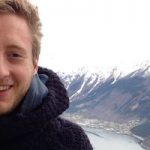 Julius from Germany
[Apr 2016]
Abbas is an unbelievable nice host. He invited me for dinner and to stay at his place. I really enjoyed his personality and his kindness in Teheran! Definitely would stay again.
Bruno from Brazil
[Sep 2015]
I met Abbas right after arriving in Tehran. He took me, another traveller and a group of his friends to see an exhibition at the museum for contemporary art and after that we went for a typical lunch at an Iranian restaurant. The time I spent with him was amazing and he explained to us so many things and told us so many curiosities about Iran. If you have the chance to meet him I can only recommend it! You will have a great time with him.